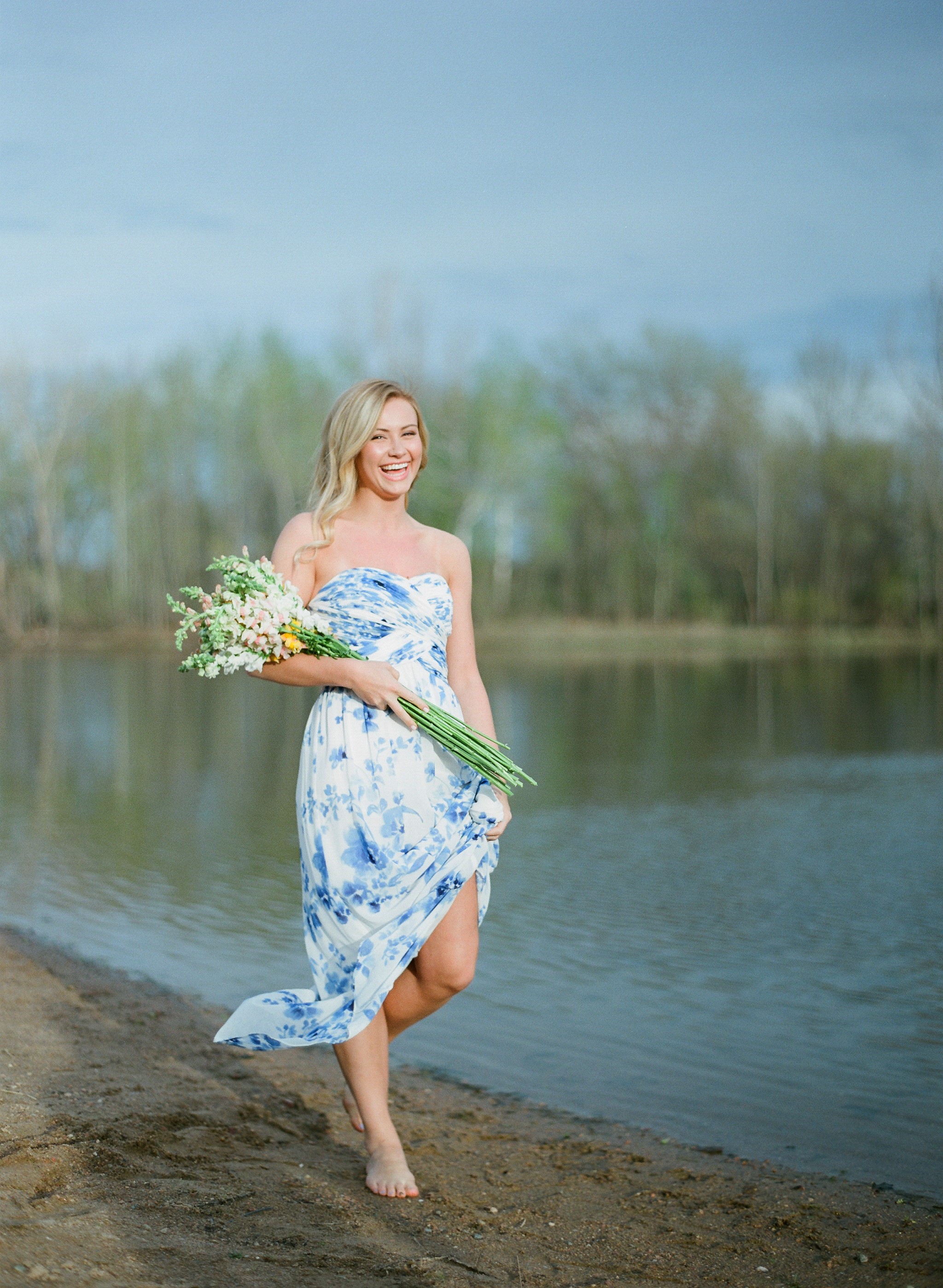 "My experience with the McCartneys was absolutely wonderful and it was so much more amazing than I had ever imagined. I remember having so many different emotions of excitement and anticipation as we emailed back and forth in the weeks leading up to my photo shoot. Something I really appreciated was the inviting and warm welcome I received when I first stepped foot into the studio. I felt as though I had known Kelsy and Butch a lot longer than a minute or two. Another thing I really appreciated was their personalities. They are both so bubbly and creative which is clearly translated into the beautiful photos they capture. I also loved the fact that they helped give me some direction when being photographed seeing that I had never done a photo shoot like this before. The McCartneys have truly given me an experience I will hold near and dear to my heart. I would recommend the McCartney's to all of my friends and family due to their stunning photography but also because of the people behind the camera. You couldn't ask for more down to earth, kind, and happy individuals."
-Mikahla Klug, Wausau West, Class of 2018
"The second I walked into the McCartney's studio for my session, I was greeted with warm smiles and hugs. They immediately made me feel welcomed and it was at that moment I KNEW I had picked the right people for my senior pictures. Kelsy and Butch worked with me for weeks leading up to my rep session to insure it would be just perfect and everything that I had hoped it would be. The session was filled with giggles and smiles, and there wasn't one moment that I wasn't having a great time. One of the best parts of the McCartneys experience is that they don't just treat you like any other client, they make each and every one of their models feel important and special. They keep your desires and visions in mind, and their images will make you feel confident and beautiful. Kelsy and Butch's positive attitudes absolutely radiate, and will leave you feeling uplifted and energetic for days to come. The McCartneys (along with their adorable pup, Parker) ensure an amazing senior picture experience and will exceed your expectations, no matter how high."
-Karissa Kroll, Wausau West, Class of 2018
"My daughter, Karissa, looked forward to having her senior pictures taken for a long time. She was excited about every single detail, from the clothes she'd be wearing, to her hair and makeup, and even the poses. It was amazing to find photographers who were as enthusiastic about the details as Karissa! Kelsy and Butch were in contact with my daughter and me throughout the entire process. They were helpful and patient and always quick with their responses to my questions and concerns. For any person who is looking forward to their senior pictures being a truly memorable experience, I highly recommend The McCartneys. You won't be be disappointed!"
-Karla, Karissa's Mom
"To me, there was no other option for my senior photos. I've always been head over heels in love with their photography, and when I met them that love grew a thousand times stronger. The whole time we were taking photos, no smile felt forced and no pose felt dumb or awkward; I felt completely comfortable and confident. Every person has something which they feel insecure about, and the Mccartney's don't edit those out. They don't distort beauty; they just take the things you love about yourself and make them prominent. It's wonderful."
-Emma Busig, Wausau East, Class of 2018
"Choosing the McCartneys for my daughter's senior pictures was one of the easiest choices I have made in the past year. They both create and capture effusive joy. My daughter came up with the idea for her photo shoot based on a Target commercial. They worked with her and helped her create her vision. Watching them photograph her, it was clear that they were having as much fun as she was. The pictures they took are stunning. It is a snapshot of my daughter in a time that is full of change and growth, presenting her as herself at her best. I will be forever grateful to have these images."
-Heather Busig, Emma's Mom
"My session exceeded my expectations. The McCartneys Photography is definitely the way to go when it comes to getting your senior portraits taken. I am so grateful I was able to be a senior rep for this outstanding photography studio.
I've been looking forward to my senior pictures ever since elementary school. I remember looking at all the beautiful pictures my friends' older siblings had taken and hearing about their experiences with the local photography studios. When it was my turn to enter high school, senior pictures were the last thing on my mind because I was so focused on my school work. Fortunately, some of my upperclassmen friends began having their senior pictures taken, and my mind started daydreaming about my senior portrait experience.
Many of those upperclassmen friends of mine went through The McCartneys Photography to get their pictures taken; I heard nothing but positive feedback from their experiences. I decided to follow Kelsy and Butch on social media and gawk over their images they create.
My experience started with a stomach full of nerves and ended with a heart overflowing with joy. This power couple made me feel so welcomed, confident, and beautiful. Kelsy and Butch work extremely well together and are very invested in making the overall experience of their models feel ever so special. During the photo shoot and going through all of the images that were created, Kelsy and Butch continued to be their bubbly, funny, compassionate, committed photographers that they are.
I recommend The McCartneys Photography to those looking for photographers near you...they are simply the best. Thank you Kelsy and Butch for this memorable experience; it definitely fulfilled my senior portrait daydreams. I cannot wait for the next session!"
-Erin Gruber, Wausau West, Class of 2018
"When I first found out about the McCartneys, I looked through their Instagram page and was truly amazed. In every image on their account, the personality of the person photographed was perfectly captured. From this moment, I knew that I wanted the McCartneys to take my senior pictures. Upon the day of my session, I will be honest, I was incredibly nervous. But all of my worries were swept away upon entering their studio. The McCartneys are the most genuine and caring people I have ever met and my experience was truly amazing. They made me feel so comfortable in front of the camera and willing to be myself. During my viewing session I was once again amazed by the images they showed me. They managed to capture my personality perfectly without anything looking faked or forced. I am so so grateful that I got to work with the McCartneys and I am super excited for my summer session."
-Sheridan Westphal, Wausau West, Class of 2018
"After my session with Kelsy and Butch I wanted to go back the next day because it was so much fun! They are some of the sweetest people and make you comfortable right from the start. They are so invested in making your session represent you. You can tell they love what they do and want you to have the best experience. My senior session turned out better than I could've ever imagined! I would highly recommend the McCartneys to anyone looking for timeless images you will be proud to look back on."
-Sara Vick, D.C. Everest, Class of 2018
"Working with the McCartneys for just two hours in my session motivated me for the next few weeks because of their inspiring attitude, excitement, encouragement, positivity, and fun energy. Not only was it a great experience working with them, but the pictures Kelsy and Butch produced amazed me! They captured my personality better than I ever could imagine, all while having clean and classic photos and videos. If booking with the McCartneys, you receive beautiful images, but also cherished memories to last a lifetime, just like I cherish mine."
-Sophie Kamke, Mosinee High, Class of 2018
"We loved every minute of our session with the McCartneys! When we started, a cute little dog named Parker greeted us and Butch and Kelsey welcomed us with genuine hugs. My daughter was nervous when we began and they totally made her feel comfortable and her photo shoot ended up just awesome. We had a very difficult time picking favorites and they were totally patient with us in making decisions. I would highly recommend the McCartneys!"
-Dana Kamke, Sophie Kamke's Mom :)
"My experience with Kelsy and Butch, during my session, was beyond FUN! They are two of the kindest individuals with a great love for photography and each and every one of their clients. Their uniqueness in their images guarantees an amazing outcome that couldn't displease anyone. If you are looking for unique senior pictures, and an amazing, unforgettable session, I highly recommend the McCartneys Photography."
-Jenna Goethel, Newman, Class of 2018
"Kelsy and Butch are truly amazing at what they do. Jenna had SO much fun during her session. They made it an experience she will always remember and treasure. They really work with each person's unique style and personality and then photograph them to give results in very artistic, one of a kind pictures. Anyone looking for a personalized, unique perspective on senior photos, need to see Kelsy and Butch. I think you will find the images and experience amazing!"
-Lynne Goethel, Jenna's Mom
"Working with the McCartneys was an absolute blast! The pictures came out beautifully and shooting with them was like working with no other photographer. The session was so easy going and fun, I wish I could do it everyday!"
-Shayna Raasch, D.C. Everest, Class of 2018
"Thank you so much for having Shayna be one of your senior reps! Shayna had so much fun. We absolutely love the pictures and can't wait to have her senior pictures taken. You both are completely the best."
-Stephanie Ostrowski, Shayna Raasch's Mom
"My experience with the McCartneys was unforgettable! I didn't really know what to expect walking into the studio, but I was greeted with warm smiles and positive energy that lasted the whole session. That energy not only lasted the whole session, but it stayed with me for days after that! I was a little worried about being awkward, but they made it so easy and comfortable to be in front of the camera. Kelsy and Butch are two of the most inspiring people I have met, and I hope I can bring as much positivity and energy as they do to the world someday. I am beyond impressed with the image quality and experience. I hope everyone can feel the joy the McCartneys give in everything they do."
 
-Camille Gorman, Mosinee, Class of 2018
"I knew before my daughter's senior rep session even started, that she made the perfect choice picking the McCartneys for her senior portraits. They genuinely cared right from the start, wanting to know all about her, even before the session began. This made it so easy for her to feel comfortable, be herself, letting her personality shine through and of course - have fun! I highly recommend the McCartneys Photography. Their passion for photography and people definitely shows in the end result of amazing images! We are so excited to work with Kelsy and Butch again for her summer session!"
-Jackie Gorman, Camille Gorman's mom
"To anyone going to be seniors next year (Class of 2018) I came across the McCartneys while playing a game on my phone, just an advertisement, I applied to be a rep, and after being approved that's when all the fun started. As soon as I stepped foot in their beautiful studio, it wasn't just taking pictures, it turned into an adventure, Butch and Kelsy aren't just a husband and wife photography team, they make a point to build relationships, and create genuine, unique and outrageously creative experiences. So for those who are starting to make senior picture decisions, The McCartneys are guaranteed to go above and beyond for you, and create memories for you as well as with you :)"
-Ally Cleveland, Wausau West, Class of 2017
"Thank you so much again for such an amazing session! I loved every second of it! You two are more than welcoming and make time fly by when we're all having fun, and my mom loved it too! I'm so glad I had the privilege to meet and have my portraits shot by you two!"
-Lauren Rohr, D.C. Everest, Class of 2017
"We had a blast - so happy you are doing what you love and are so passionate about. Thanks again for a very memorable and fun day! Lauren had an absolutely phenomenal time!"
-Kelly Rohr, Lauren Rohr's Mom :)
"I cannot thank you enough for making Tiana's special day full of fun. You made her relaxed and able to be herself and I am so grateful, words cannot express. We have beautiful pictures thanks to your kindness and work ethic."
-Michelle Leitzke, Tiana Leitzke's Mom (Wausau East Class of 2017)
"The McCartneys are absolutely amazing to work with! I cannot imagine having my senior photos taken by anyone else. Kelsy and Butch's photography stands out from every other photographer I've seen; when I saw their work, I know they were the right choice. My senior rep session with them was so much fun, and I definitely can't wait until my summer session! I highly recommend the McCartneys to anyone looking for beautiful images that will last a lifetime."
-Emma Walters, Wausau East, Class of 2017
"I had such a wonderful time!!!!! I appreciate you and Butch so much! You truly made my senior session such an amazing experience!!!! It was just so much fun!!!!"
-Noel Lange, Wausau East, Class of 2017
"I can't even begin to describe my experience with the McCartneys! From day one, I knew that they were the right choice for my senior portraits. Their kind and fun personalities were contagious, and that made the experience more fun than I ever imagined. Today, I look through my pictures and reminisce about the session with nothing but a smile and laughter, and I can't thank them enough for that. If you want amazing photos and a fantastic experience to boot, book with the McCartneys. You won't regret it."
-Joshua Dvorak, Wausau West, Class of 2016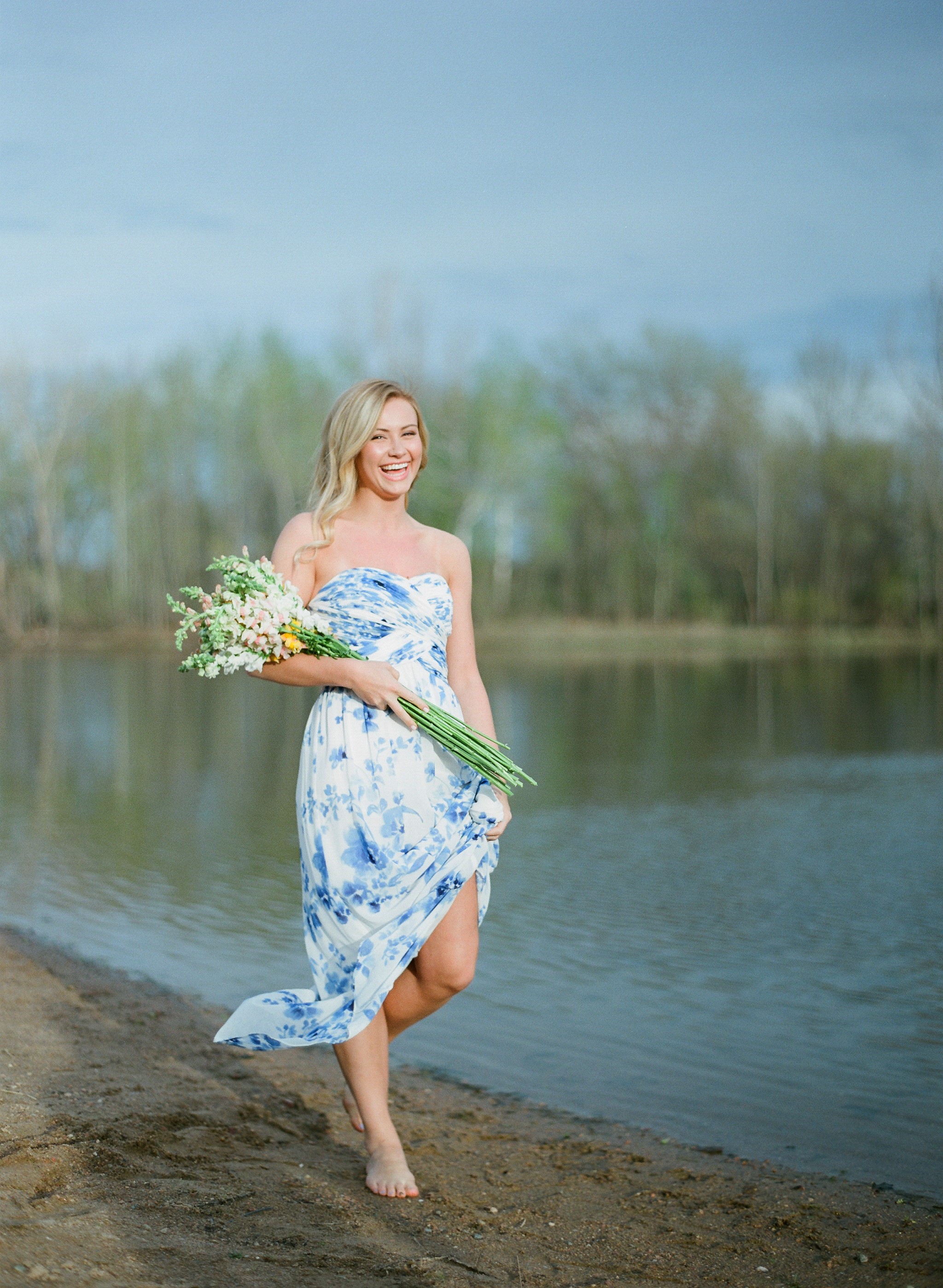 "Working with Kelsy and Butch was one of the most fun experiences. They are some of the nicest people I have ever met, and made me feel so comfortable during my session. Thanks to them, I will have beautiful and timeless pictures to look back on for years to come!"
-Kelly O'Malley, Wausau East, Class of 2015
"I had an AWESOME time with the McCartneys! There was always positive energy, laughter, and great pictures! Definitely the highlight of my summer!"
-Jason Tubbs, Newman High, Class of 2016
"I would not have wanted any other photographers for my senior photos! My experience was incredible and I was beyond happy with how the pictures turned out. Kelsy and Butch are so sweet and make the picture taking experience seem natural and they make it fun. I would strongly recommend the McCartney's to anyone who desires quality and beautiful pictures. It is not possible to say one negative thing about my photography experience. It was perfect."
-Paige Kocourek, Newman High, Class of 2015